When a mentor handed me his old Oculus DK1 developer kit, I was merely curious. When I put the headset on for the first time, I was intrigued. And when I built my first VR environment in Unity, I was thrilled. Virtual reality has been around for decades, but with the advent of new hardware like the Oculus Rift, more of us can now play with immersive media. 

My background in animation makes it possible to create 360º videos without leaving the house. My scripting experience in After Effects and Maya has made it possible to learn a little C#, in order to make virtual worlds out of my 3D models. The challenges– artistic, theoretical, technical, and even ethical– make VR a fascinating playground.
First Flight: Into an Asteroid Field!
For my first VR experience, I built a mod of Unity's VR Sampler project, so that I could fly the Millennium Falcon with my Gear VR. This screen recording from Unity shows the game's three states: a menu scene, a game start UI scene, and the game itself. I've shared the code project on GitHub. You can check it out here.
Teaching VR in the Santa Cruz mountains
In March I taught a one week course in VR development for CodeSpa. Fifteen students from across the country joined us at the Mount Madonna Center, an idyllic retreat site set among redwood trees, for a week of yoga, meditation, and immersion.  We focused on developing for Google Cardboard. It's the lowest end VR platform, which offers a lot of options for beginners.

It was a privilege to teach such an eclectic group of adventurers. Our class included a mother and daughter, a pair of filmmakers from Salt Lake City, a young ed-tech professional from upstate New York, a composer from Pittsburgh, among others. They shared their expertise from their respective fields, meditated through the stress of coding, and cheered each other on. CodeSpa reignited my passion for sharing knowledge, and deepened my commitment to VR.
Drop: Searching the web in VR
I acted as a UX designer for Drop, a ViveX Accelerator company. Drop is exploring how the physical experience of virtual reality helps productivity and insight for everyday use. I mapped the user flow for Drop's search process, providing a narrative for the user's entrance into VR, searching and finding images, video, and websites that answer their questions, curating the results, and sending those results back to the user's desktop environment.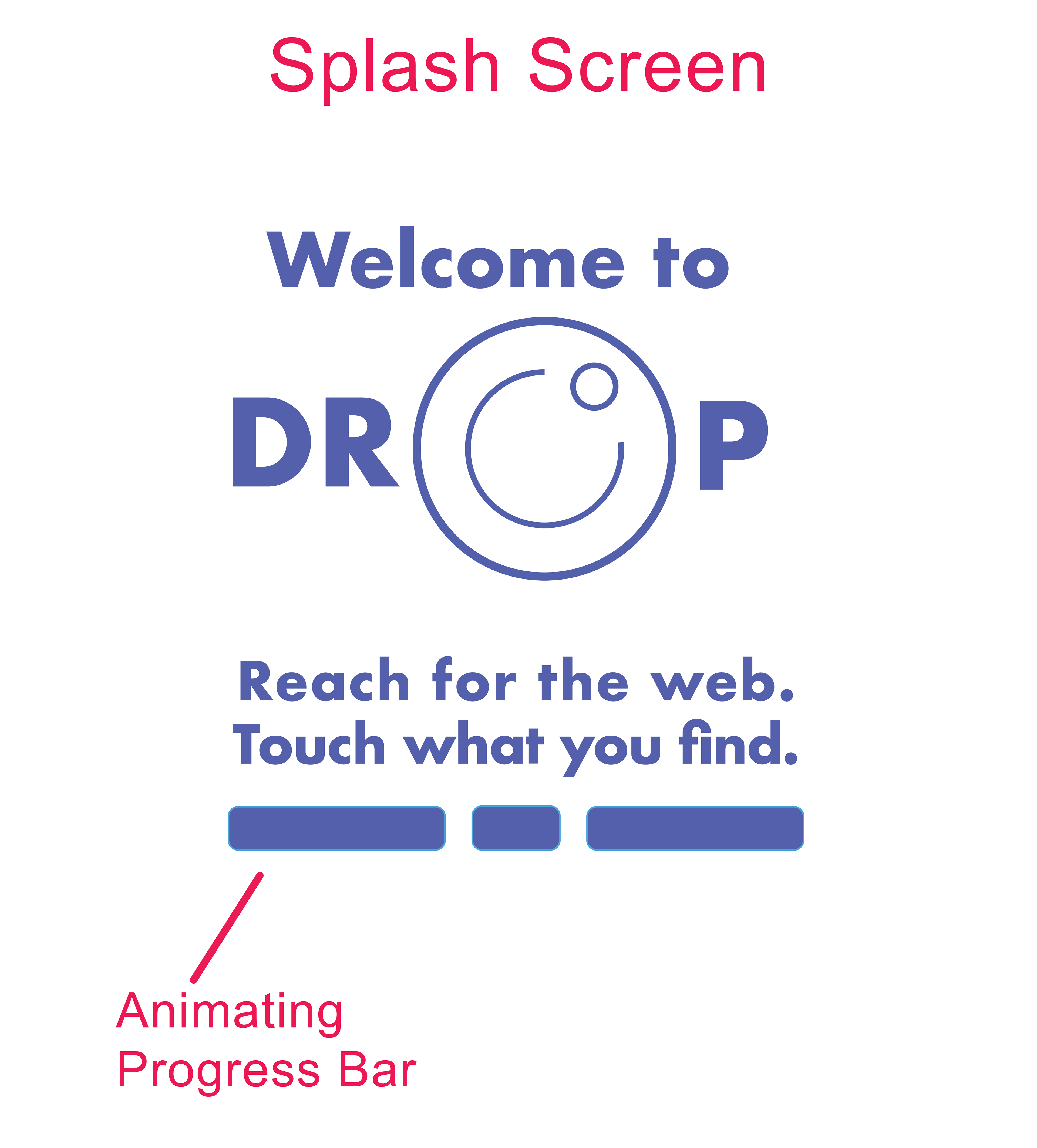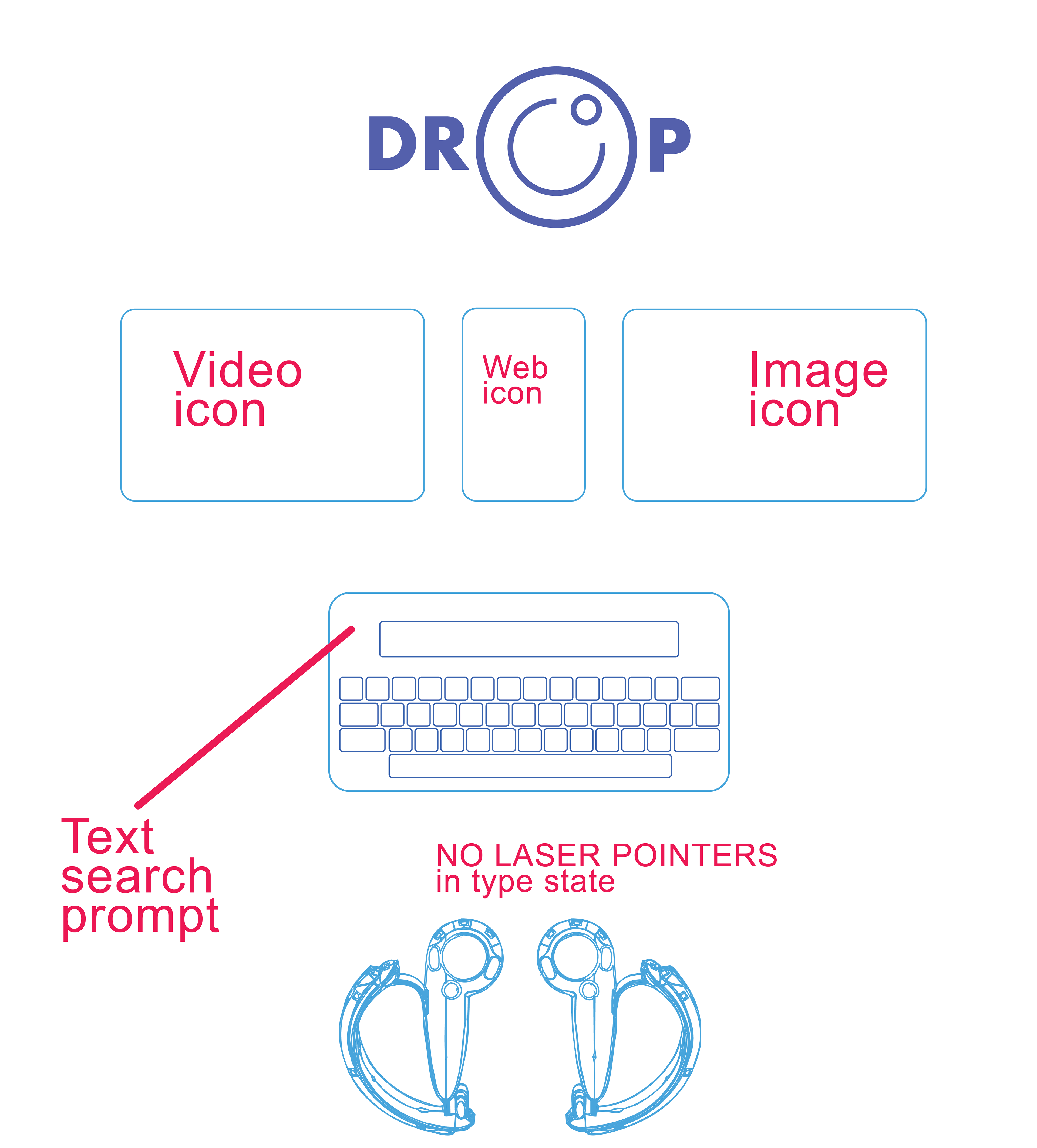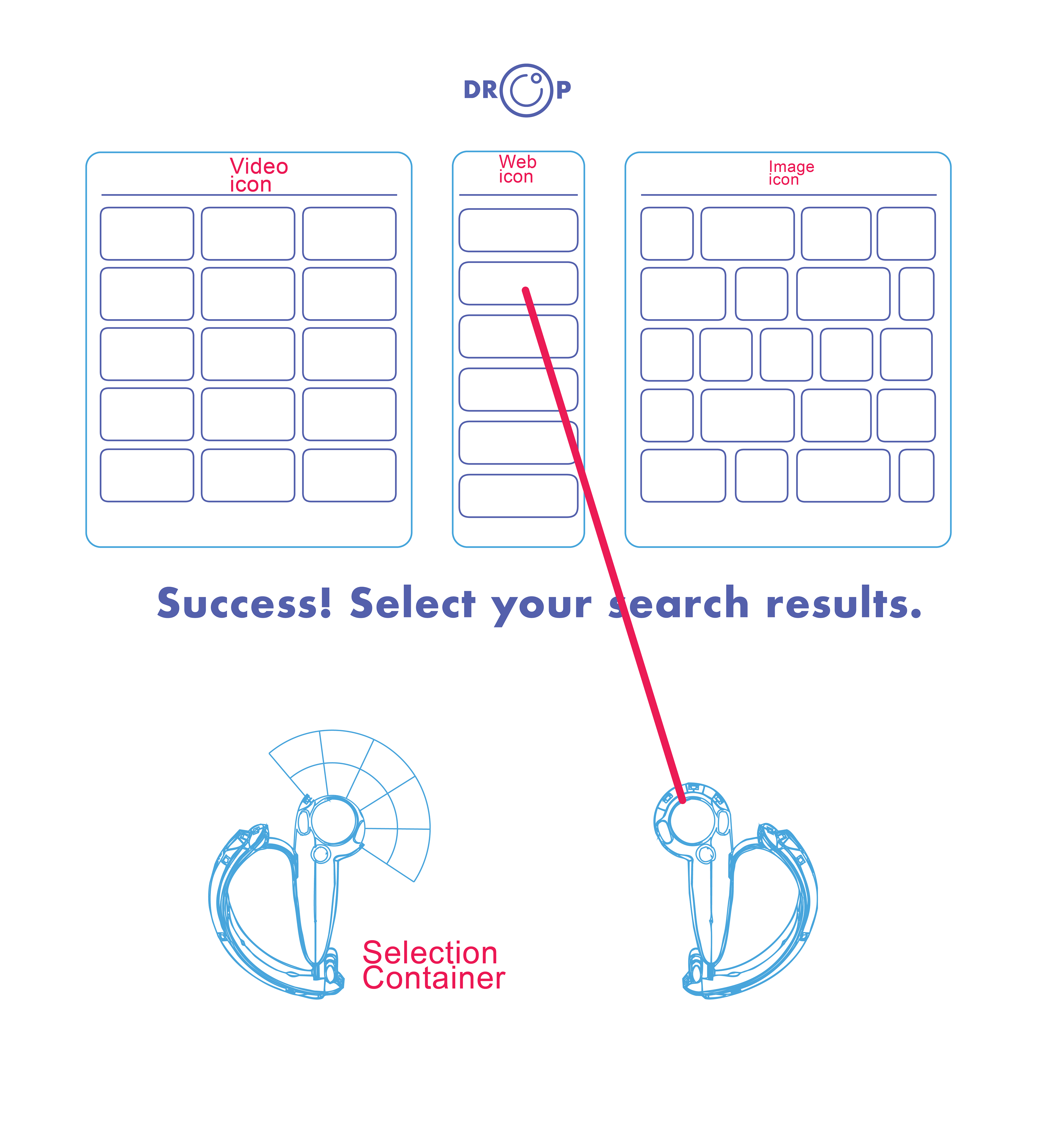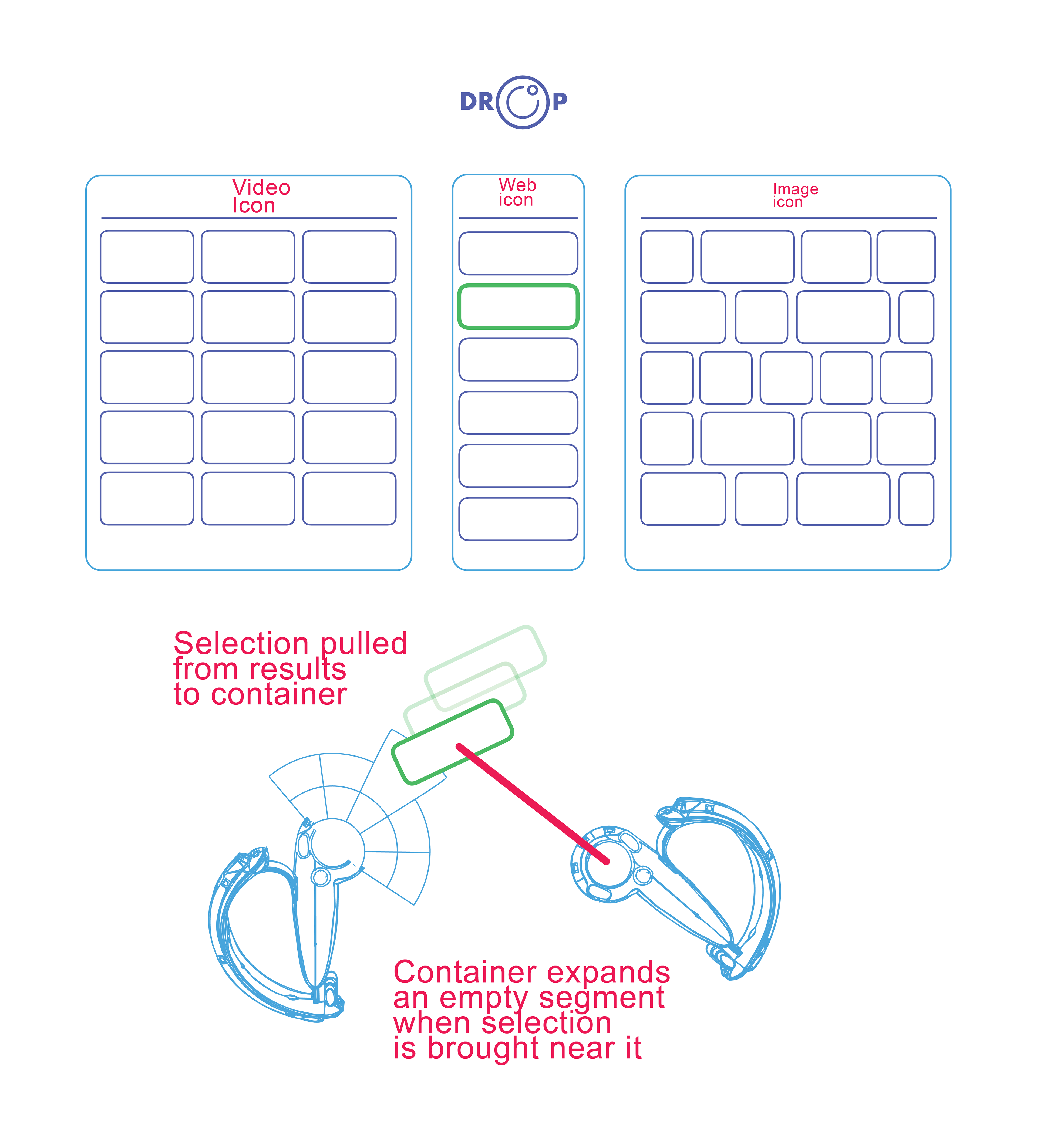 Below is an early demo of Drop in action.
When my work in Drop was finished, I shared my experience in Cascade's lecture series, The UX of VR. My talk focused on how VR helped me collect input from the whole team, using products like BigScreen and Tilt Brush.