Reuters is a global leader in news. Updated around the clock by editorial teams on four continents, Reuters TV taps into a network of 2,500 journalists reporting from 200 locations worldwide. It's how video news should work. I helped the UENO agency design the app for iOS, redefining the concept of a mobile video experience. Infusing the app with TV-style motion graphics and production value, we made traditional TV elements - lower thirds, show opens, and color panels - work on a smaller screen like no one else has before.
Early in the project, I explored UI design and motion design based on a portrait-oriented display. The challenge was to create a hierarchy for Reuters' constant flow of news stories.
Designing transitions and motion
At the time, many designers were experimenting with cards as interface elements. I jumped on the trend in the example below left: the text buttons along the bottom were highlighted as the user swiped left and right. It proved to be too complicated, especially as users were still getting used to text buttons in iOS 7. Ultimately the UENO team implemented a cleaner, more direct UI, seen below right.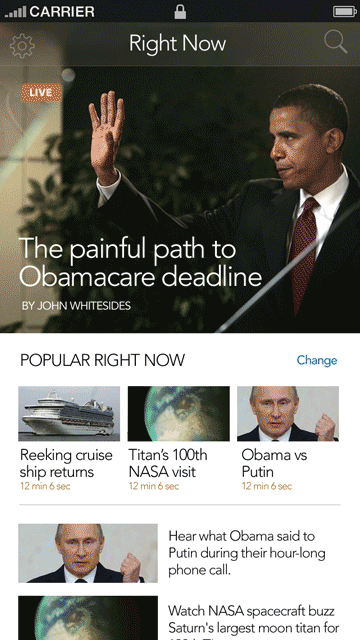 When the app was complete, I rendered 3D animations of the app playing on a device for its promotional page. I reproduced the final app's opening animation sequence in After Effects, and then composited it onto the screen of a 3D iPhone model in Cinema 4D.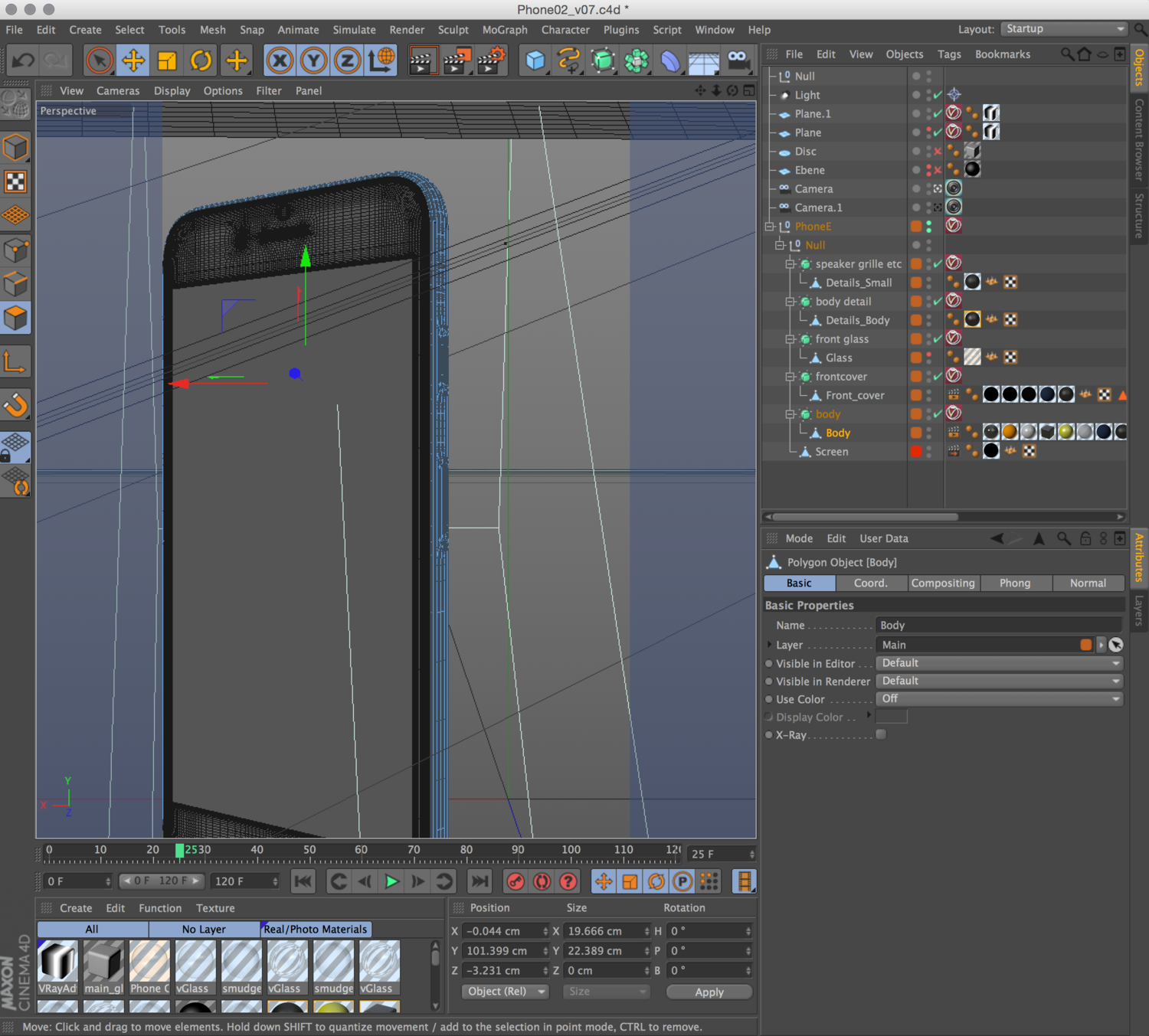 My initial designs provided a starting point for the Reuters TV interaction design. Once it was complete, my digital reproduction of the app and device helped promote Reuters' product.